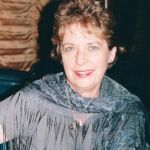 Janet Cunningham, Ph.D. is an internationally-known and board-certified specialist and trainer in regression therapy; seminar leader and spiritual counselor. She is owner of Breakthroughs to the Unconscious®, a private practice in Edgewood, Maryland, USA.
Dr. Cunningham is the author of over 12 books and CDs; her work has been written about by other authors. She is president of the International Board of Regression Therapy (IBRT); past president of the International Association for Regression Research and Therapies, Inc. (IARRT); and a certified member of EARTh, the Earth Association for Regression Therapy.  She serves on Advisory Boards to the Future Life Institute and AARR Global, the Association for Regression and Reincarnation Research.
Janet developed a Model of Consciousness based upon ancient Egyptian spiritual beliefs in subtle body energies. She has led world tours to spiritual sites, including Egypt, China, and Thailand and been a presenter on world cruises; she has conducted numerous training courses in Turkey.
Dr. Cunningham is founder and president of Heritage Authors®, a company which encourages people to share their stories with family and friends, and its subsidiaries, Two Suns Press a small publishing company and Stories of the Tablet, a new venture of DVDs for teaching and sharing: Stories that can change the world.
* Bios are listed here as they last appeared in the latest publication of the Journal of Regression Therapy.