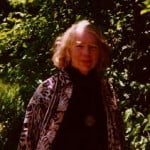 Thelma B. Freedman*
,
Ph.D., has a Ph.D. in Psychology from Saybrook Institute in San Francisco. Now retired from practice, she conducted a practice in hypnotherapy and past life therapy in upstate New York for about 30 years. She is a past member of the IARRT (APRT) Board, was Chair of the Research Committee for 3 years, and an Editor of the
Journal
for about 10 years. She was President of IBRT for 7 years and is now Secretary/Treasurer. She has published numerous articles and book reviews in the Journal and has published a book on past life therapy, "
Soul Echoes: The Healing Power of Past Life Therapy.
"
* Bios are listed here as they last appeared in the latest publication of the Journal of Regression Therapy.